Resin Driveways
Experts in London Essex
.
Another way to cater to an old or bad-looking driveway is by using resins-stone mixtures. Resin-bound paving makes use of stones and resins, and is a permeable paving solution, unlike others. A significant advantage that we also notice through several years of application is that driveways made out of this kind of material are resistant to cracking.
Among the activities that Tom's tree and landscaping can provide for you is using resin-bound paving in your driveways and patios. The materials we use are not always the same. Sometimes we mix equal quantities of stones and resins and other times a different proportion or other materials like gravel is used. We make use of resin binders to apply it to the platform, and within a couple of days, they solidify and dry out. We make sure that we are efficient in the use of these materials and strive to ensure that the driveway or patio becomes ready at the time where it is needed.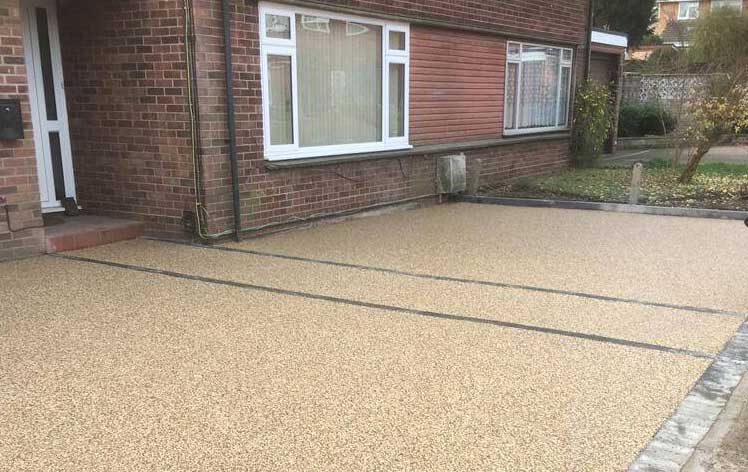 We only employ the best set of landscaping experts to handle our resin paving driveways. Because the skill is quite technical and an unskilled operator may waste a lot of the material, we ensure that each of the pavers is experienced in the process. We also ensure that the resin material is evenly distributed along the driveways and patios.
The location of the driveway is never a problem for us. We accept the challenge of laying out resin paving products in remote areas. Our goal is to provide an affordable and satisfactory service to our customers.
Get in touch with us today to handle your patios and driveways, and you will be happy with the quality product that we will provide you with.