Decking Experts
in London Essex
.
Decking is a wooden platform that is fixed on grounds and outdoor walkways. When constructing patios, one material that is advantages and we can use is decking materials. Tom Trees and Landscapes have years of experience using decking on patios and have many styles and types of timber that our customers can select from.
One reason why we use decking materials is that it is an excellent and very good at absorbing heat, keeping the place warm at all times. We carefully select the best materials available and use them in the construction of platforms, especially patios. The quality of the material used is an essential factor in determining the cost of material that we charge, but generally decking material is the cheapest in the market. We have sophisticated equipment that is used to quickly lay out the decking on any space to be laid out one.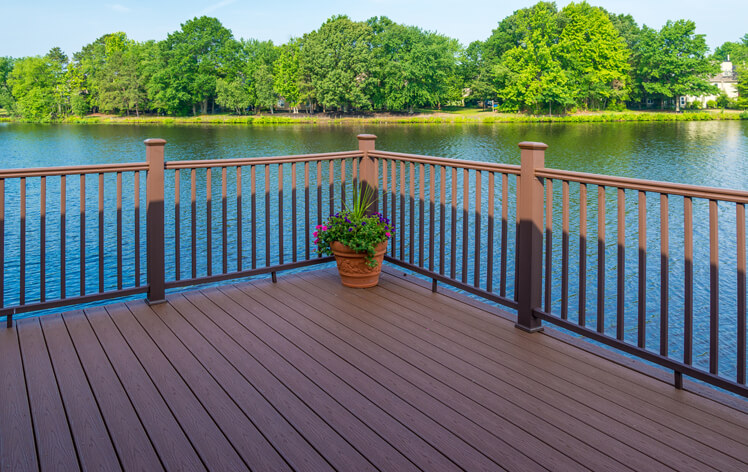 We only employ the best experts to lay the platforms for our customers.
These experts are highly trained, experienced and have internationally recognised qualifications that make the whole deck and patio laying processes easy and quick to complete. Realising our clients' needs is paramount to us so you can be assured of quality services at all times.
Whether you need to refurbish old decking or construct new ones on platforms, Tom Trees and landscapes will provide you with the best service available. We are dedicated to rendering quick and efficient services that will satisfy the needs of our customers. These decking may be laid out in domestic or corporate buildings, and we can handle any space and shape of platforms that we are given. Your patios and platforms will have that unique look when we use our quality decking materials on them.